Pro-Vision Launches Cloud Software Solution
The mobile video technology solutions provider Pro-Vision launches CloudConnect, a cloud-based fleet video management solution.
Byron Center, Mich. – March 14, 2023 – Pro-Vision, a leader in mobile video solutions, announced today it is enhancing its fleet video offering with cloud-based software solution, CloudConnect, to simplify the management, access and sharing of video data.
Previously, videos were transferred via Wi-Fi to a network with servers, large hardware, and IT configuration investment. These videos were inaccessible if not connected to that network, and sharing videos required a physical device like a flash drive. The CloudConnect solution allows fleets to access, review and share videos from any device at any location, and requires a significantly smaller IT investment.
"We're excited to not only provide the best hardware to capture video, but to enhance it with a software solution that is equally impressive," said Michael Finn, president and CEO of Pro-Vision. "Our years of expertise in creating cloud-based software solutions and working with fleets has helped make this a solution that will make fleet managers more efficient and reduce downtime."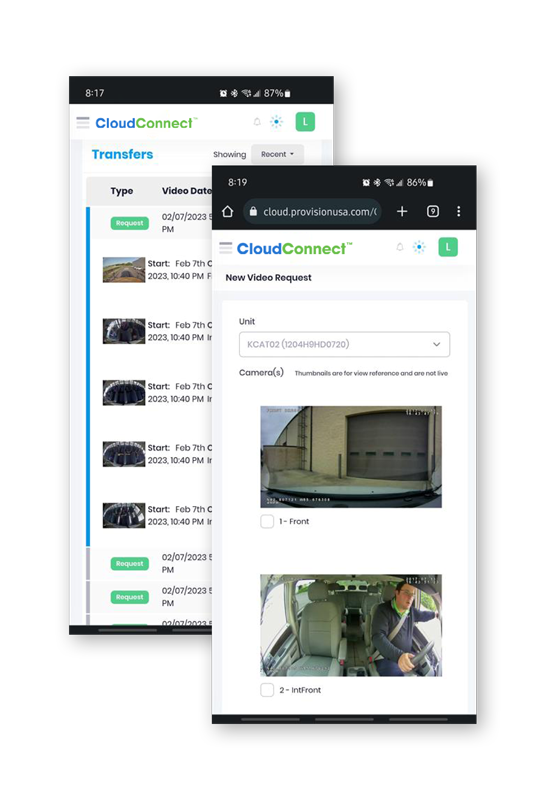 In addition to making accessing, reviewing and sharing videos easier, CloudConnect also delivers peace-of-mind with a dashboard showing the health status of hardware units and supporting email notifications. This eliminates concerns that a vehicle will be on the road without video coverage and the process of manually auditing hardware functionality.
About Pro-Vision
Founded in 2003, Pro-Vision is a leading video technology solutions provider trusted by thousands of organizations in 58 countries. Pro-Vision solutions include vehicle video recording systems, body-worn cameras, data management and cloud-based storage solutions.
Pro-Vision acquired the Zone Defense brand of commercial and industrial-grade products in 2020, joining together Pro-Vision advanced mobile digital recording systems and software with the industrial grade and additional viewing options created by Zone Defense. Pro-Vision transit, law enforcement and commercial partners utilize these solutions to enhance safety, increase productivity and protect critical assets. For more information, visit provisionusa.com.