Enhance Safety, Increase Productivity, and Protect Critical Assets
From flatbed trucks and box trucks to delivery vans, freight, and everything in between, Pro-Vision has a mobile video solution to fit your fleet.
Record what is happening in and around your vehicles and use real-time monitoring to identify potential problems and react quickly to keep your drivers safe. With the proper solution, including a solid-state digital video recorder (DVR), you can increase safety, reduce downtime, and limit liability for your drivers and your fleet.
Deter shrinkage and provide your drivers with a view to monitor high-value materials, including horse transportation, pharmaceuticals, currency, and other precious cargo.
Reduce the chance of blind-spot accidents by utilizing visual and audio alerts from cameras, integrated sensors, and radar systems. A monitor in the cab of the truck shows the side and rear views with distance from hazards overlayed. Additionally, the system can automatically display the desired view when performing certain maneuvers. Wireless cameras offer the same 1080p HD view with an easier installation and pairing process for those hard-to-reach areas in tractor-trailers.
It's important to know all sides of the story. Pro-Vision video systems help you view an incident from multiple angles, even in low-light situations so that you can tell the whole story, especially with our video evidence management software. That means you can exonerate your drivers and keep your fleet safe while protecting your company.
Enhance Your Training Program & Improve Driver Performance
Transport and delivery footage is an excellent tool for training new employees, as well as helping to improve driver performance and accountability. Video review also enables you to ensure that safety procedures and protocols are being followed. Plus, it helps you make any necessary adjustments to keep your operations running smoothly and safely.
We are committed to providing the right solution for your business, so we will work with your OEM or vehicle upfitter to deliver a custom, turn-key solution that meets your safety needs. With in-house engineering and decades of manufacturing experience, Pro-Vision has the expertise to help you maximize productivity, minimize downtime, and maintain a safe environment for your drivers and your fleet.


CloudConnect is a cloud-based platform that provides users with the convenience of web-based access. Quickly and easily request, watch, and securely share videos from any device, anywhere you have Wi-Fi or 4G access.
Move faster. Collaborate easier. Be more productive. Manage across teams. All from one common web browser.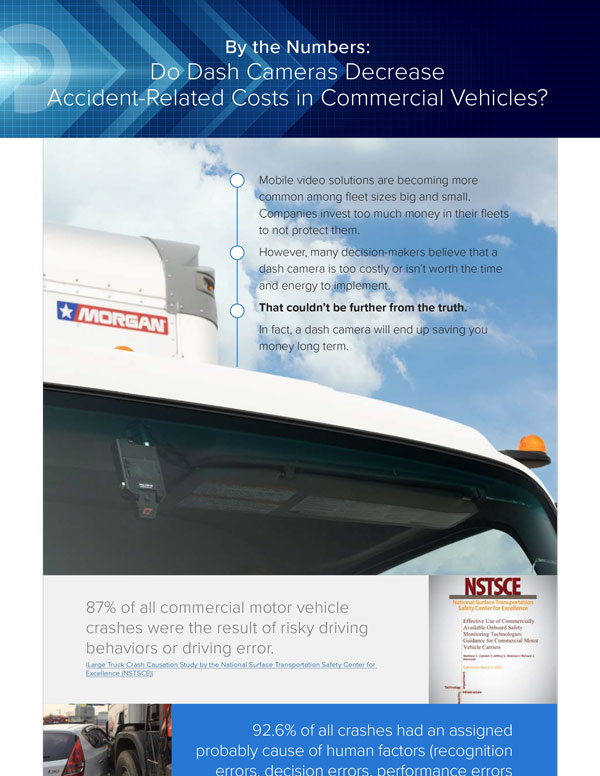 By the Numbers: Do Dash Cameras Decrease Accident-Related Costs in Commercial Vehicles?
View Infographics
5 Features to Consider When Purchasing a Mobile Video Solution for the Freight Industry
View Checklist