Best Practices for 360° Camera Coverage on Utility Fleet Vehicles
Utility fleet vehicles are at the heart of many essential services, from electrical repairs to gas pipeline maintenance. Ensuring these vehicles operate efficiently and safely is paramount, and one of the most powerful tools to achieve this is the implementation of an integrated video solution.
These solutions improve operator visibility by displaying side and rear views on an in-cab monitor and reduce liability from integrating recording footage into a vehicle-mounted DVR unit. Here are some best practices for choosing the right camera and mounting location to maximize the benefits of full 360° camera coverage on utility fleet vehicles.
Dash Cameras
While utility vehicle bodies vary greatly, most dash camera models mount to the windshield and have an adjustable angle to meet the curvature variances. Despite that, one single model of dash cam will fit all vehicles and provide video evidence to exonerate drivers of fault in the event of a forward collision. These views are also used to warn drivers of dangerous maneuvers and are valuable in driver coaching.
Bucket Trucks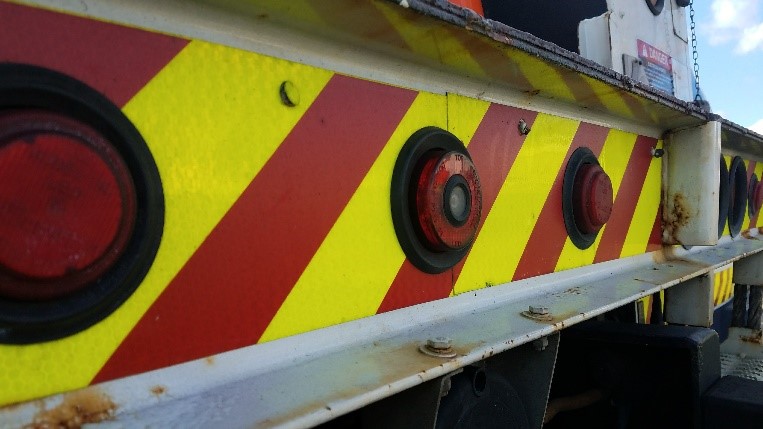 Bucket trucks are one of the most common utility vehicles and deploying a comprehensive 360-degree camera system is vital for functionality and safety. Besides the dash camera, backup and side cameras would be wired to the cab to be simultaneously recorded to the DVR unit and displayed on the in-cab LCD monitor screen when operating in reverse gear or with a turn signal on. Drivers may also manually display views when the automatic triggers aren't applied too.
Backup cameras on bucket trucks are ideally mounted at the bumper center line, and they provide essential visibility for reversing maneuvers.
Recommended Backup Cameras:
AHD Camera Light (Patented Design) – replaces a 2" or 2.5" marker light for simplified mounting.
AHD Flush Mount Camera – mounts in a small hole and reduces the possibility of damage from debris.
AHD Heavy Duty Cameras – flexible mounting with a wide range of attachment points mounting above and below horizontal bars and bumpers.
AHD Low Profile Camera – ideal for license plate mounting on bucket-mounted vans and light-duty pickups.
Side Cameras on Bucket Trucks
Ideally mounted on the front fenders facing towards the rear of the vehicle. These are activated by turn signals to eliminate blind spots and ensure safer lane change maneuvers. Pro-Vision offers a couple of different models of side cameras, but the standard AHD Side Camera (pictured above) is the ideal solution for bucket trucks.
Service Body Trucks
Service body utility vehicles have a range of designs, but the camera choices reflect the same as a bucket truck. From side cameras to rear cameras, there isn't much variance in camera choice or mounting location with the exception that service bodies tend to all be GM, Ram, and Ford cab and chassis with a service body box on them.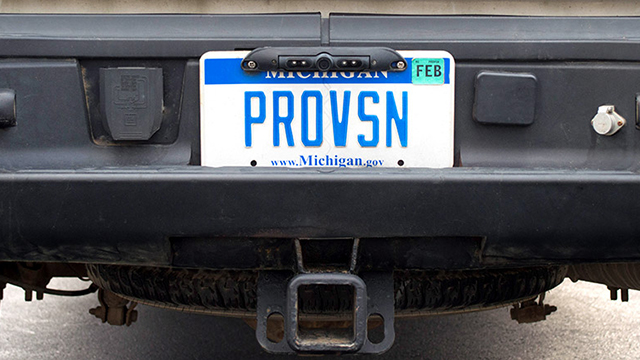 In many cases, backup cameras can integrate with an OEM display in the cab and even mount right above the license plate. However, if the license plate is off-center, the view will lack essential context, and a bumper or other mounting location and camera might be recommended.
Enclosed Body Trucks
Traditional Camera Systems
Enclosed utility bodies provide a unique opportunity to provide additional visibility to the driver. A traditional camera system, like the previously mentioned side and rear cameras, is enhanced since rear views are achieved from higher mounting locations.
Since views are captured from mounting near the top of the rear of the box, drivers now have improved depth perception when operating in reverse. It's a win-win from improving the speed and efficiency of reverse operation and hitching trailers to the reduced likelihood of accidents.
Traditional Camera Options
AHD Low Profile Camera
AHD Heavy Duty Camera
Traditional Side Camera Options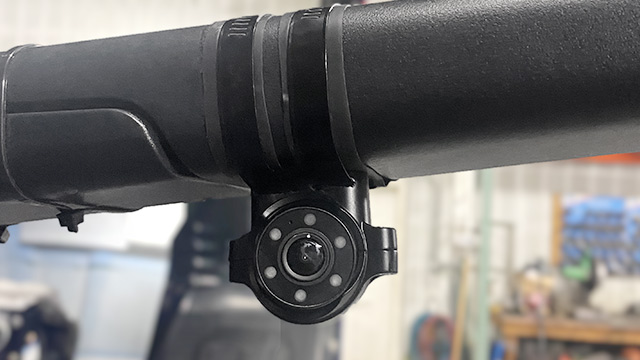 AHD Side Camera – standard fender mount facing the rear.
AHD Mirror-Mount Side Camera – Since traditional fender-mounted side cameras can be obstructed by oversized boxes, getting the camera view extended out to the mirror can overcome that.
360° Birdseye HD Vision
The Pro-Vision 360° Birdseye HD Vision System offers an unparalleled overview of the truck's surroundings. Instead of displaying solely individual camera views, it differs by offering an additional stitched view of four camera views into an overhead view of the vehicle and any obstacles. Due to the height recommendation for this solution, only enclosed bodies are ideal for this.
Other Vehicle Bodies
The utility industry may just have the largest variety of equipment and vehicle bodies. With many industry and job specific niche needs, the added specialization means that camera and mounting locations may need be different on depending on the particular body-type. From tracked vehicles, digger derricks, cranes, dump bodies, and a host of others are used in on- and off-highway utility vehicles and equipment all require this special treatment on camera choice and mounting location. Pro-Vision can work with you to determine the ideal mounting locations and access the equipment in your yard to demonstrate how they will work.
Complete Coverage for Your Vehicles
Each vehicle type has unique requirements, and Pro-Vision's 360-degree camera coverage solutions address these with precision and innovation. From standardizing mounting locations for uniformity to deploying a comprehensive 360-degree camera system, these best practices enhance safety, functionality, and efficiency.
Whether you're navigating the demands of a bustling city or the rugged terrain of off-highway tasks, Pro-Vision's commitment to offering visibly better solutions ensures that no angle is left uncovered. By embracing these best practices, fleet managers can confidently drive forward, knowing that the roads are safer, and the job is more efficient with Pro-Vision's 360-degree camera coverage.