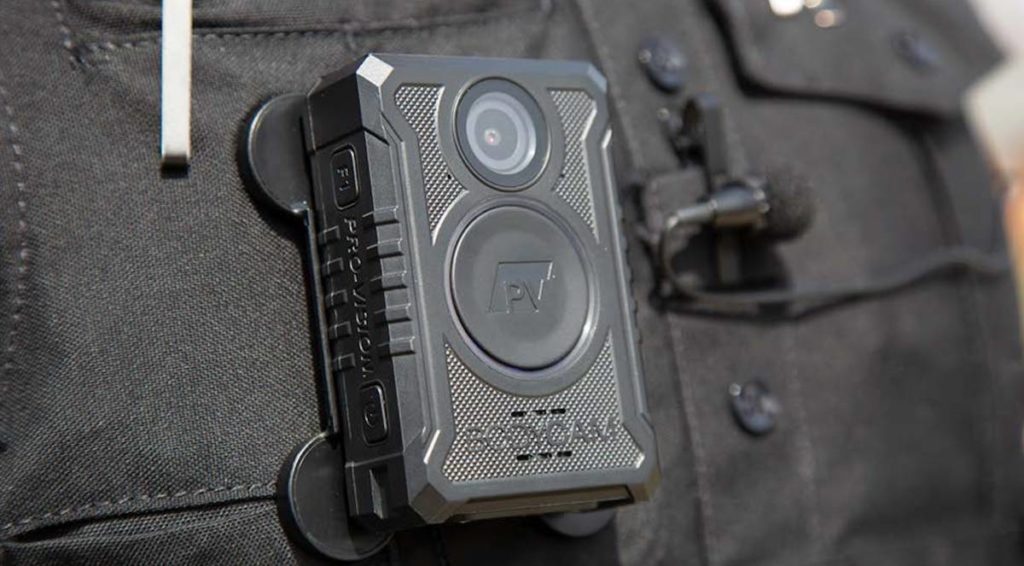 3 Factors for Purchasing Body Cameras in 2020
The use of body-worn cameras by law enforcement has continued to grow in recent years. Government Technology magazine estimates that 58% of all law enforcement agencies in the U.S. used body-worn cameras by the end of 2018.
And with the current events of 2020, the topic of implementing such technology has continued to be in the spotlight.
But with the increasing call for body-worn camera adoption and the evolution of offerings, there are new aspects of purchasing cameras that should be considered in 2020.
Data Needs
On the surface level, it's easy to think that if you have a fancy camera with the latest features and best video quality, you're set. But one area many departments don't account for is the sheer amount of footage they have to store and manage.
For example, the Chula Vista (Cali.) Police Department reportedly planned to outfit all of its 200 sworn officers with body-worn cameras. But after calculating that a 30-minute recording would eat up 800 megabytes of storage, the realization came that 200 body-worn cameras could produce 33 terabytes of data each year.
Yeah, that's a lot of data.
And that's not considering that video tied to certain cases like homicides or jury cases need to be saved for long periods of time (think years). That's why it's very important for departments to do an accurate assessment of how much storage they will need and what type of storage they will use.
Ask your body-worn camera vendor what options they have for evidence management software. Some evidence management software is built to work with your existing servers (if you have them), but many now offer cloud-based solutions that give you the flexibility to pick the amount of space you need to store your data. This method can be much more cost-effective, as updates can be applied to keep the software current and eliminate the need to keep purchasing more and more expensive hardware as technology advances.
To help determine how much storage your department will need each month, take the time to do an audit of how much video your department typically produces each month, and how long that video needs to be stored.
For further reference, check out the in-depth Body-Worn Camera Legislation Tracker from the Urban Institute for a rundown of all video storage time laws already in effect or any proposed legislation that's working its way through the government.
Get Ahead of Mandates
With all of the events of 2020, the calls for mandating the use of body-worn cameras by law enforcement continue to grow.
So much so that many states have already signed bills into law this year.
Colorado was one of the first states to sign such a bill this year. The governor signed a new police accountability bill into law back in June, mandating all police officers across the state to use body-worn cameras by July 2023.
New Mexico also signed a bill into law this July requiring all law enforcement to use body-worn cameras, with it going into effect back on Sept. 20.
As more states look to introduce legislation requiring departments of all sizes to purchase body-worn cameras, now is the time to start assessing your options. Rather than scrambling to implement a body-worn camera program once a law is passed, take the time now to research your options to assess all costs – including your evidence management costs – so you can set your department up for success and fully understand the costs and resources need to get your program off an running the right way.
Which leads into our next point…
Prepare for Federal Funding
With states starting to mandate the use of body-worn cameras, many departments are left trying to figure out how to pay for such technology on rapidly-shrinking budgets.
But there are resources available to fund such projects: grants.
One of the most popular grant resources for body-worn cameras comes from the annual grants the U.S. Department of Justice (DOJ) and Bureau of Justice Assistance (BJA) make available each year.
According to the DOJ, it awarded more than 31,300 grants for a total value of nearly $12 billion in fiscal year 2020. While the dates and funding opportunities for the 2021 federal grants haven't been released yet, now is the time to start preparing for the next round of grant funding.
Last year's body-worn camera grant program from the DOJ opened up in early March and closed in early May. So while things are likely a few months out, now is the time to start researching and putting together a full scope of work on what it would cost to implement a body-worn camera.
The DOJ gives a strong priority to departments that have already drafted strong policies and established a dedicated training program prior to implementing a body-worn camera program. So make sure that if you are applying for one of these grants, you have your ducks in a row when it comes to planning out such a program.
On the state level, the National Conference of Legislatures also has a rundown of which states currently have funding opportunities available for funding opportunities related to body-worn cameras.
There are also law enforcement new websites like Police1.com that have resources dedicated to finding grants for body-worn cameras.
While it may be a daunting task for some departments to dig up funds for body-worn cameras, there are resources out there to get the funding you need as body-worn cameras continue to get mandated.
Looking for Body-Worn Cameras?

If you're looking for body-worn cameras for your department, take a moment to check out the new BODYCAM® 4 from Pro-Vision and see how it can help your department.